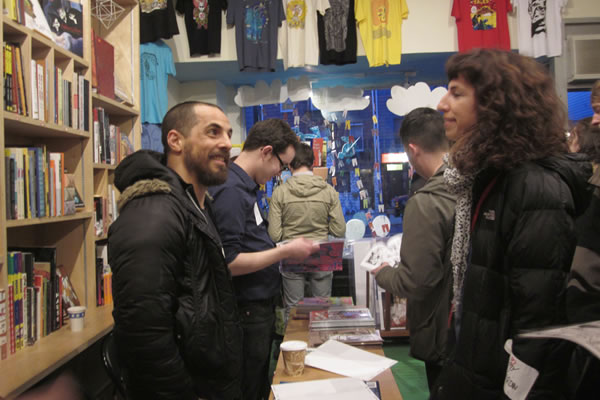 Currently teaching comics and drawing classes at 3rd Ward in Brooklyn, the 92st Y, and the Educational Alliance.
Josh Bayer began his underground comics practice in 1988, appearing in zines and in small shows. since then, his work has appeared in print, video, posters, and exhibitions all over the world.
CONTRIBUTIONS
2006 – Contribution art to the credit sequence for HBO's Rome.
2012 – Contributed original paintings that were featured in Alicia Keys' "girl on fire" video.
Josh is the editor of Suspect Device issue 1-3, and the author of raw power from retrofit' books.
Feel free to contact me regarding commission or my teaching schedule